DIL SE is the first production of INDIA TALKIES (A banner composed by Mani Ratnam,Shekhar Kapoor and Ram Gopal Verma).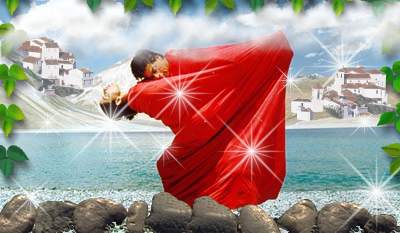 mixes epic politics with intimate relationships and classy movements. So will Dil Se , the Tamil auteur's first Hindi film, finally make him seen as India's foremost 'serious' filmmaker whose work just happens to make money?
The impressive star cast of the film includes:
Shah Rukh, Manisha, Preity Zinta....
Mani Rathnam: Ace Director
A.R.Rahman: Great Music
Gulzar: Pleasant Lyrics
Farah Khan: Impressive Choreography
and other equally talented people....
Your visitor ID is available on the index.html page .

PLease take a minute or two to either mail me your valuable comments or fill the feedback form...

Thanx a million..:)

A text-only page will be up as soon as I get the time...Sorry for the inconvenience caused to some.
This page created and maintained by Tanmay Patwardhan, '98
Send your comments in to dilse46@yahoo.com